PODCAST - King Georg Jazzcast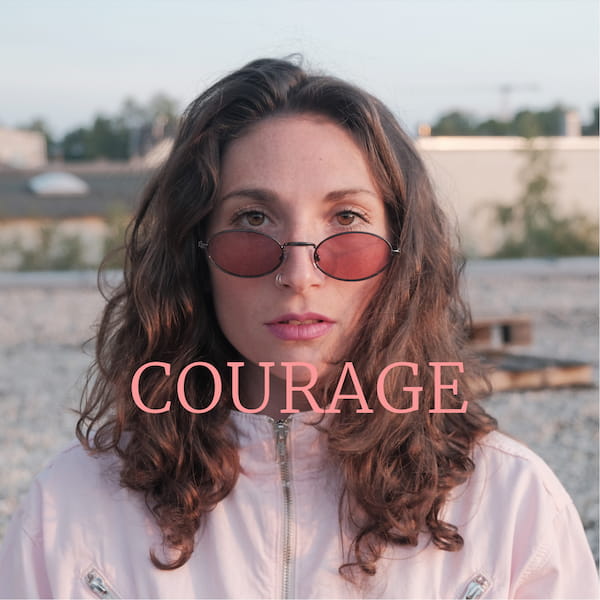 RIGHT NOW IT SEEMS FALSE TO SPEAK OF ANYTHING OTHER THAN SOLIDARITY AND HOW TO USE PRIVILEGES TO FIGHT SYSTEMATIC DISCRIMINATION AND OPPRESSION. RACIAL INJUSTICE IS A GLOBAL, HISTORICALLY ENGRAINED, STRUCTURAL ISSUE AND NEEDS OUR ATTENTION AND ACTIVISM UNTIL IT IS NO MORE!

AND THAT WILL NEED PERSISTENCE AND COURAGE. TO SPEAK UP TO AUTHORITIES, INSTITUTIONS, STRANGERS, OUR FAMILIES. TO CHALLENGE THE WAYS WE HAVE LEARNED ABOUT HISTORY AND WHAT WE CHOOSE TO CARE OR NOT CARE ABOUT TODAY. TO TAKE ACTION. TO TAKE RISKS. TO CHANGE OUR HABITS. TO LISTEN. TO FACE OUR FEARS. TO KNOW OUR FEARS.

I ASK MYSELF: WHAT AM I AFRAID OF? DOES IT KEEP ME FROM ACTING? OR AM I SIMPLY LAZY? OR OVERWHELMED? OR TOO COMFORTABLE? TOO NARCISSISTIC? TOO NAIVE? TOO DISTRACTED? AM I AFRAID OF LOSING SOMETHING? SOMEONE? POWER? CONTROL? OR OF FINDING MORE UGLY TRUTHS? ABOUT SOCIETY? THE WORLD? MYSELF? AM I AFRAID OF THE TRUTH? OF VULNERABILITY? OF CHANGE? DO I FEAR PEOPLE'S OPINIONS? DISCUSSIONS? CONFLICTS? MAKING MISTAKES? ADMITTING MISTAKES? WHAT'S THE WORST THING THAT CAN HAPPEN? FAILURE? ISOLATION? LOSS? PAIN? DEATH?

THE PAST MONTHS HAVE KEPT ME IN A STATE OF DEEP GRIEF, CHALLENGING MY BRAVERY AND GIVING ME NEW PERSPECTIVES ON MY PRIORITIES AND VALUES. HAVING JUST EXPERIENCED LOSING MY MOTHER DUE TO CANCER, THE PAIN OF THE SUDDEN LOSS OF A LOVED ONE DUE TO THE "CANCER" CALLED RACISM IS BEYOND MY IMAGINATION.

IF I CAN KNEEL BY MY MOTHER AS SHE IS DYING, THERE IS ABSOLUTELY NOTHING I CAN'T DO. I REMIND MYSELF EVERY DAY THAT IT IS MY DUTY TO BE COURAGEOUS, TO BE BRAVE. EVERY DAY. "THERE IS SUCH A THING AS COURAGE. THE TERRIBLE THING IS THAT THE REALITY BEHIND THESE WORDS DEPENDS ULTIMATELY ON WHAT THE HUMAN BEING (MEANING EVERY SINGLE ONE OF US) BELIEVES TO BE REAL. THE TERRIBLE THING IS THAT THE REALITY BEHIND ALL THESE WORDS DEPENDS ON CHOICES ONE HAS GOT TO MAKE, FOR EVER AND EVER AND EVER, EVERY DAY." (JAMES BALDWIN)
I AM ATTENTIVE = I PAY ATTENTION = I OBSERVE. I WATCH. I LISTEN. I LEARN. I FEEL. I TAKE CARE. I TAKE ACTION. I AM HONEST. I AM OPEN. I AM ALERT. I AM READY.

FULLY AWARE OF WHAT'S GOING ON AROUND. AND WITHIN.

MY BODY AND MIND. MY HOME. ON THE STREETS. IN SOCIETY. IN POLITICS. IN THE WORLD. AMONG PEOPLE.

THIS REQUIRES EXERCISE, PATIENCE, ENDURANCE, EMPATHY AND SENSITIVITY.

ALL MY SENSES IN EVERY MOMENT. AND DEVOTION.

I ENCOUNTER BOTH DISTURBING UGLINESS AND ENCHANTING BEAUTY. BOTH DESTRUCTIVE FEAR AND UNCONDITIONAL LOVE. BOTH UNACCEPTABLE HABITS AND UNTAMABLE HOPE. SIDE BY SIDE. AROUND AND WITHIN.

ATTENTIVENESS LAYS THE FOUNDATIONS FOR REAL COEXISTENCE AND COMMUNICATION. IN RELATIONSHIPS, FAMILIES AND FRIENDSHIPS. WITH STRANGERS AND ENEMIES. THIS PREVENTS ME FROM TAKING PEOPLE AND CIRCUMSTANCES, NATURE AND LIFE FOR GRANTED. IT HUMBLES ME.

IT IS THE OPPOSITE OF INDIFFERENCE, IGNORANCE AND DISTRACTION.
IT REVEALS CONSTANT POSSIBILITIES FOR CHANGE AND ACTION.

IT IS A NEVER ENDING CHALLENGE.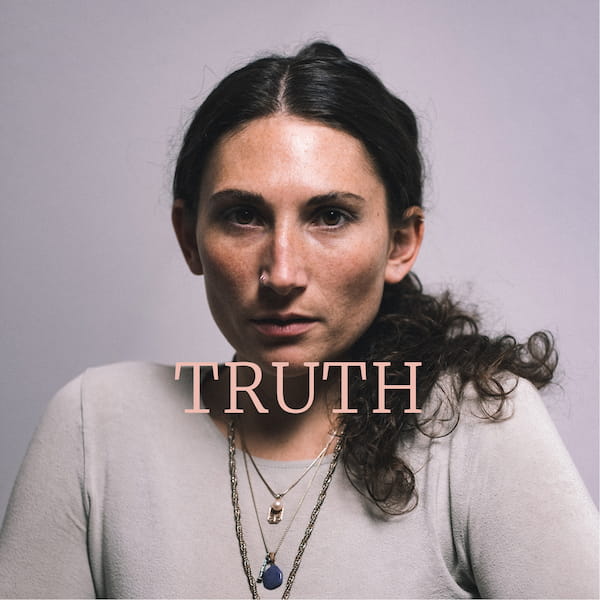 "WE MUST BE THE CHANGE WE WISH TO SEE IN THE WORLD." – AUDRE LORDE

TO START OFF I WANT TO ACKNOWLEDGE THAT YOU ARE READING AND ARE INTERESTED IN WHAT I HAVE TO SAY AND I WANT TO THANK THOSE OF YOU REACHING OUT FOR YOUR MESSAGES - IT REALLY HONORS ME. I FEEL THE RESPONSIBILITY TO WRITE ABOUT THINGS THAT ARE DEAR TO ME, THAT MOVE ME; TO SHARE MY THOUGHTS ON VALUES AND EXPERIENCES - AND TO READ LOTS!

THERE'S A DIFFERENCE BETWEEN HONESTY AND TRUTH. HONESTY IS AN ACTION, IT'S A PERSONAL CHOICE. IT ISN'T EASY TO ALWAYS BE HONEST. BECAUSE IT MIGHT BE TOO SCARY OR HURT OTHER PEOPLE'S FEELINGS OR JUST BE MY OPINION AND NOT CALLED FOR AT THAT MOMENT.

TRUTH, ON THE OTHER HAND, IS HARDER TO DEFINE. IT'S A HUGE SUBJECT AND HAS SEVERAL LAYERS OF SIGNIFICANCE. I AM FOCUSING ON THE INNER, MORE PHILOSOPHICAL KIND OF TRUTH.

TRUTH IS A CONDITION, A STATE. TRUTH IS PURE. IT'S UNAPOLOGETIC AND GENUINE. IT CALLS FOR OPENNESS AND ULTIMATELY LEADS TO DEPTH. DEEP UNDERSTANDING, DEEP EXPERIENCES AND DEEP RELATIONSHIPS.

BEING TRUE TO ONE ANOTHER REQUIRES COMMITMENT, COMMUNICATION, APPRECIATION AND TRUST. AND INDIVIDUAL WORK. BEING TRUE TO MYSELF REQUIRES ME TO KNOW WHO THAT IS, WHO I AM, WHAT ALL I CAN BE.

QUESTIONING MYSELF AND SEEKING ESSENCE. THOROUGHLY, SINCERELY.

BEING TRUTHFUL SEEMS LIKE "THE RIGHT THING" TO DO TO ME. THAT'S WHAT MY MOMMA TAUGHT ME.

YET OF COURSE, I HAVE LIED BEFORE. BIG, BAD, SHAMEFUL, HURTFUL LIES. AND, CONSCIOUSLY OR UNCONSCIOUSLY, I HAVE AVOIDED SOME UNCOMFORTABLE TRUTHS - SOME HARD TO BEAR, OTHERS HARD TO BELIEVE.
WITH MY WHOLE HEART: I APPRECIATE YOU. LISTENING TO MY MUSIC, READING THESE LINES, SHARING YOUR THOUGHTS. YOU ALL HAVE GIVEN ME STRENGTH!

I SAY "YOU" - BUT YOU ARE MANY. YOU ARE IN COPENHAGEN, CANADA, GERMANY OR CHILE. YOU ARE 19 OR 61. WE ARE FAMILY, OLD FRIENDS, PART OF A TEAM, OR STRANGERS. YOU ARE AN ARTIST, YOU ARE A FLIGHT ATTENDANT. YOU ARE SOCIAL DISTANCING OR BACK OUTSIDE.

YOU ARE ACTIVE OR SLOWING DOWN; INSPIRED OR LETHARGIC. YOU'RE HAVING A GOOD DAY OR A BAD ONE. YOU ARE RELIGIOUS OR AGNOSTIC. YOU ARE IN LOVE. YOU JUST BROKE UP. YOU MISS DANCING. YOU MISS YOUR FAMILY. YOU ARE WORKING IN A "SYSTEMICALLY RELEVANT" PROFESSION OR YOU JUST LOST YOUR JOB.

YOU ARE SETTLING DOWN OR YOU'RE RESTLESS. YOU ARE FIGHTING ILLNESS. YOU ARE FIGHTING IGNORANCE. YOU ARE STRUGGLING OR YOU'RE FEELING ON TOP. YOU ARE ALIVE.

YOU ARE

LOVE ALL THE WAY.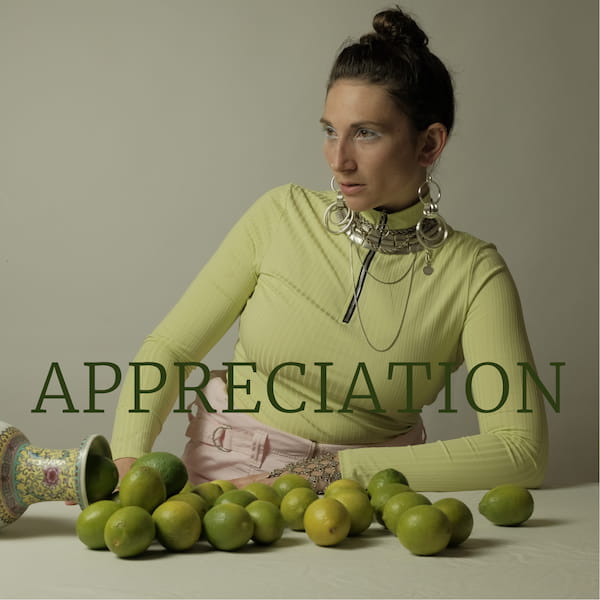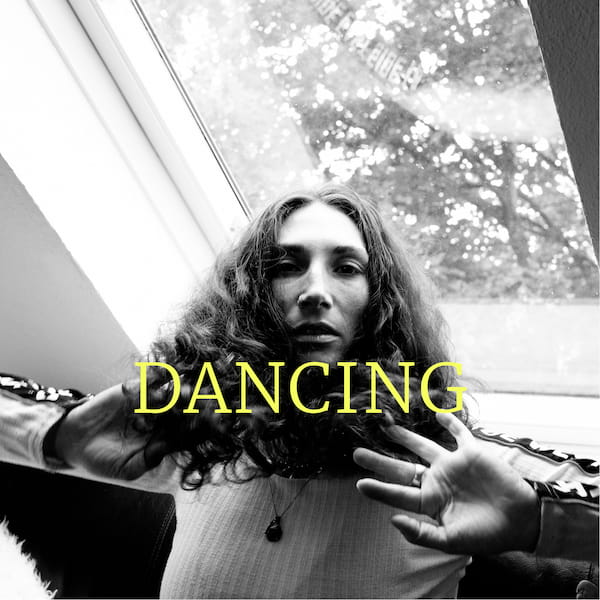 I LEARNED AT A VERY YOUNG AGE THAT I WAS NOT A "REAL" BALLERINA. I DID HAVE ALMOST ALL THE FEATURES THAT ARE CONSIDERED TO BE "NORMAL" WITHIN THE BALLET WORLD: I WAS A WHITE, ABLE-BODIED GIRL WITH LONG HAIR. BUT I WAS THAT CHUBBY ONE IN THE MIRROR. AND I LOVED TO WEAR PINK, EVEN THOUGH ALL THE OTHERS HAD MOVED ON TO WEARING BLACK OR WHITE IN DANCE CLASS.

I QUIT BECAUSE I DIDN'T FEEL COMFORTABLE. I, AS A 6 YEAR OLD, THOUGHT I DIDN'T LOOK GOOD. NOT THE WAY I MOVED, BUT MY SHAPE AND THE COLOR MY FACE TURNED WITH EXHAUSTION. IN THIS CASE, NOBODY EVER SAID ANYTHING, BUT LOOKS AND MY GUT FEELING WERE SUFFICIENT. THERE WERE PLENTY OF OTHER SITUATIONS WHERE PEOPLE DID GET VERBAL. AT AROUND 15 I GOT INVOLVED WITH A GROUP OF PEOPLE THAT LOVED TO HAVE DANCE PARTIES.

WE WOULD DANCE WILD, EMBARRASSING, EROTIC, EXPRESSIONATE, PASSIONATE DANCES.

UNTIL TODAY I HAVE MY PRIVATE SESSIONS. USUALLY ALONE, SOMETIMES WITHOUT MUSIC. WATCHING MYSELF IN THE MIRROR. THE FEELING OF ACCEPTING AND CONNECTING WITH MY BODY (AND THE PEOPLE SURROUNDING ME) THROUGH MOVEMENT, A FEELING OF LIBERATION AND EMPOWERMENT - THAT'S WHAT DANCING IS FOR ME TODAY. NOT SOMETHING I FAILED AT.

WE ALL KNOW THAT CERTAIN EXPERIENCES MIGHT INFLUENCE OUR PERSONAL DEVELOPMENT AND THE WAY WE PERCEIVE OURSELVES AND OTHERS FOREVER.

EXTREME SITUATIONS OF BULLYING (THAT'S WHAT BODY SHAMING IS) CAN BE TRAUMATIZING.

IT IS IMPORTANT TO USE THIS TERM WITH CARE, THOUGH - AND I AM CERTAINLY NOT IN A POSITION TO DIAGNOSE ANYTHING. IT WAS ONLY LAST YEAR THAT I WAS MADE AWARE OF THE FACT THAT PRACTICALLY ALL OF THE DANCING I AM DRAWN TO TODAY WAS INVENTED BY DRAG BALL CULTURE. MY FRIEND ANNA AND HER FLATMATES TOOK ME TO MY FIRST DRAG PERFORMANCE AND STRONGLY RECOMMENDED WATCHING "PARIS IS BURNING". NOW, I STRONGLY RECOMMEND.

THERE WILL ALWAYS BE SOMETHING HOLDING US BACK FROM DOING WHAT WE WANT TO DO. BUT THERE WILL ALSO ALWAYS BE SOMETHING THAT CAN MOTIVATE US AND INSPIRE US TO PROCEED AS WE DESIRE TO.
I AM A VERY SENSITIVE PERSON. I KNOW THAT I HAVE BEEN "TOO SENSITIVE" BEFORE AND PEOPLE WHO LOVE ME HAVE FELT THE NEED TO INTRODUCE ME TO THE TERM "SNOWFLAKE". THAT GOT ME THINKING (EVEN MORE).

IT IS IMPORTANT TO SAY THAT BEING SENSITIVE INVOLVES BOTH OPPORTUNITIES AND DIFFICULTIES. BOTH INTENSIFIED SENSES AND HIGHER RISK OF TAKING OFFENSE. HIGHER SENSITIVITY MEANS INCREASED EMOTIONALITY, INCREASED CAPABILITY OF EMPATHIZING WITH AND UNDERSTANDING OTHERS AND DISTINCT FEELING FOR ATMOSPHERES, TENSIONS, UNDERTONES, ETC. IT IS ABSOLUTELY NECESSARY TO DISTINGUISH FEELINGS FROM OPINIONS AND MY TRUTH FROM YOUR TRUTH, THOUGH.

I HAVE TAKEN THINGS PERSONALLY THAT I SIMPLY SHOULDN'T HAVE. I HAVE FELT OFFENDED BY ILL-CONSIDERED OR EVEN WELL-INTENDED COMMENTS. MY REACTIONS HAVE BEEN CHALLENGED. WHEN AND IF I WAS ABLE TO REFLECT, INCLUDE RATIONAL PERSPECTIVES AND BE COMPLETELY HONEST WITH MYSELF I HAVE HAD TO ADMIT EXAGGERATING (OR THAT SOME THINGS DON'T NEED MY ATTENTION). LATELY I HAVE STARTED TO UNDERSTAND HOW POWERFUL AND EVEN MANIPULATIVE "TAKING OFFENSE" CAN BE IN CERTAIN CONTEXTS ("WHITE FRAGILITY" BY ROBIN DIANGELO).

I HAVE MADE THE EXPERIENCE THAT ONLY BECAUSE I AM SENSITIVE DOES NOT MEAN I UNDERSTAND ALL OTHER SENSITIVE PEOPLE OR AM ALWAYS SENSITIVE TOWARDS EVERYONE ELSE. DIFFERENT PEOPLE HAVE DIFFERENT TRAUMAS, DIFFERENT SCARS, DIFFERENT STRUGGLES. I CANNOT KNOW EVERYTHING THAT HAS SUBSTANTIALLY INFLUENCED EVERYONE AROUND ME BECAUSE I DON'T KNOW WHAT THEY'VE EXPERIENCED OR HOW THEY'VE BEEN SOCIALIZED.

IF I DON'T KNOW ENOUGH ABOUT CERTAIN TOPICS I AM QUITE LIKELY TO HURT SOMEONE BY ACCIDENT. SELF-EDUCATION, LANGUAGE AND THE ABILITY TO LEARN AND UNLEARN ARE CRUCIAL COMPONENTS TO RAISING AWARENESS AND EMPATHY AND ACTING IN SOLIDARITY.

IT IS MY DUTY TO KEEP CHECKING MYSELF AND TO STAY TRUTHFUL.

"YOU CAN'T BE DEEP WITHOUT SENSITIVITY. AND EMOTIONALITY, GOD, WITHOUT EMOTIONALITY IN THE ARTS, IT'S MERELY INTELLECTUAL. IT'S BORING, EXCEPT TO AN INTELLECTUAL. IF YOU'RE TRYING TO MAKE A WHOLE ART, YOU REALLY NEED ALL OF THOSE THINGS." (JONI MITCHELL)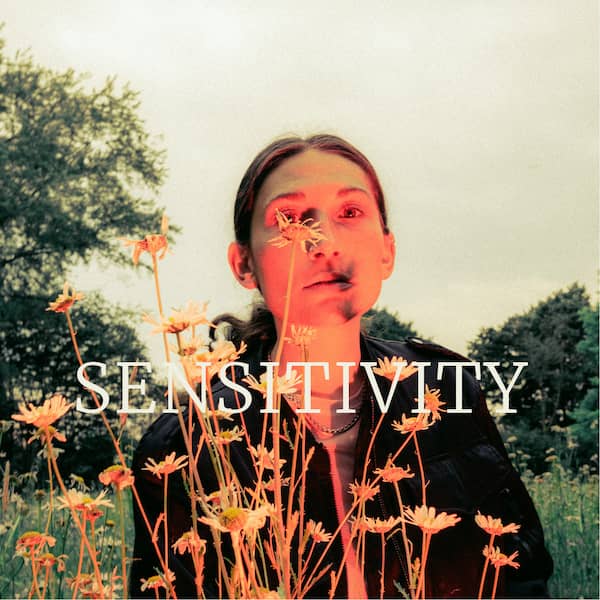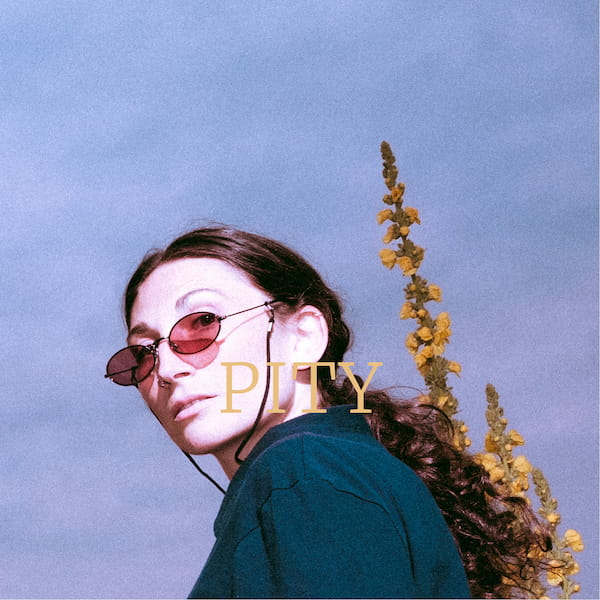 IN THE WINTER OF 2017/2018, I WAS LIVING IN COPENHAGEN. ONE NIGHT I WENT TO "LILLE VEGA", A CLUB IN VESTERBRO, TO SEE DIANA DE BRITO, AKA IAMDDB. I HAD GOTTEN THERE WAY TOO EARLY, SO I STARTED DRINKING WAY TOO EXPENSIVE BEERS. I WAS PROBABLY ONE OF THE OLDEST PEOPLE IN THE ROOM, AT 26.THE SHOW WAS AMAZING. IT WAS INTIMATE AND THE VIBE WAS INCREDIBLE. AND SHE'S A GREAT SINGER, LIVE, TOO! SO I WAS HYPED, HAPPY AND A LITTLE BIT IN LOVE.

AFTER THE SHOW I JOINED A RANDOM COUPLE TO THE PUB AROUND THE CORNER. THERE WERE MORE BEERS AND GAMES OF POOL. THE BARTENDER, AFTER FINDING OUT I WAS A STUDENT AT THE MUSIC CONSERVATORY, INTRODUCED ME TO A TALL BEARDED GUY, WHO ALSO HAD SOMETHING TO DO WITH MUSIC.

WE STARTED TALKING ABOUT JAZZ AND POP AND THE UPS AND DOWNS OF MUSIC EDUCATION. I TOLD HIM ABOUT MY WORRIES AND OF MY MOTHER BEING VERY ILL. I TOLD HIM THAT NO ONE KNEW HOW MUCH TIME SHE HAD TO LIVE AND THAT I WAS SCARED. IT'S A LONG STORY. I DON'T REMEMBER HOW MUCH I TOLD HIM.
THE NEXT THING I KNOW, HE SAYS: "YOU KNOW WHAT I THINK? I THINK YOU NEED TO STOP FEELING SORRY FOR YOURSELF!"

I WAS QUITE SHOCKED. I DON'T RECALL ANYONE BEING THAT DIRECT AND HONEST WITH ME - EVER. SINCE THIS WAS QUITE UNEXPECTED AND I WAS DRUNK, MY REACTION WASN'T WHAT IT COULD HAVE BEEN. I WAS PISSED AND TEARY AND RUSHED TO THE RESTROOM. I TOOK MY TIME TO CRY MY EYES OUT AND RECOVER. WHEN I GOT BACK TO THE TABLE HE ASKED: "SORRY, WAS THAT TOO HARSH?" "NO, I'M FINE", I LIED, EXCUSED MYSELF AND WENT TO LOSE AT A GAME OF POOL.

I COULD PROBABLY FIND OUT WHO THIS GUY WAS. I THINK HIS REMARK ONLY WORKED THE WAY IT DID BECAUSE WE WERE STRANGERS, THOUGH. IT DIDN'T MATTER THAT I FELT OFFENDED BY WHAT HE SAID. I WAS ALLOWED TO BE MAD AT HIM. AND FORGIVE HIM, AT SOME POINT. AND UNDERSTAND AND REMIND MYSELF OF THE TRUTH IN HIS WORDS.
I'M FASCINATED BY THIS WORD AND ITS MEANING BUT CAN'T QUITE GET MY THOUGHTS STRAIGHT. JUST A FEW DAYS AGO I REALIZED WHERE THE ROOTS OF THIS CONFUSED FASCINATION LIE: FROM EXPERIENCING SERIOUS UNLOYALTY AND UNFAITHFULNESS AS A CHILD.

OTHERWISE I HAVE LEARNED: IF YOU ARE MY FRIEND, IF I LOVE YOU, IF YOU ARE KIND TO ME - I WILL BE LOYAL TO YOU. IF YOU ABUSE MY OPEN HEART, I WILL BE VERY SAD AND VERY ANGRY.

AT YOU, AT FIRST. AT MYSELF, IN THE END, FOR NOT KNOWING BETTER.
WHO AM I EXPECTING LOYALTY FROM? IS THIS REALISTIC? IS IT NAIVE? IS IT WRONG TO EXPECT ANYTHING AT ALL? FROM ANYONE? HOW DOES TRUST WORK? COMMITMENT VS. OBLIGATION?! CAN WE HEAL FROM DISAPPOINTMENT?
MAYBE I SHOULD BE ASKING MYSELF: AM I GIVING GOOD REASONS FOR LOYALTY? IS THAT MY RESPONSIBILITY?

"TELL ME WHO YOU LOYAL TO DO IT START WITH YOUR WOMAN OR YOUR MAN? DO IT END WITH YOUR FAMILY AND FRIENDS? ARE YOU LOYAL TO YOURSELF IN ADVANCE? I SAID, TELL ME WHO YOU LOYAL TO IS IT ANYBODY THAT YOU WOULD LIE FOR? ANYBODY YOU WOULD SLIDE FOR? ANYBODY YOU WOULD DIE FOR? THAT'S WHAT GOD FOR" (RIRI)