PUSHING BOUNDARIES. SALOMEA MANIFESTS A DAZZLING MULTI-GENRE MELTING POT: MUSIC AS A DEEP CONVERSATION, A BAND TAKING RISKS, A VOICE LIKE FROM ANOTHER UNIVERSE, STIRRING AND WARM. TRANSFORMING EACH SHOW INTO A SENSATION, WITH A PROFOUND BELIEF IN LOVE, COURAGE AND HONESTY. ASKING FOR OPEN MINDED EARS TO FACE THIS CAREFULLY BALANCED PROPOSITION OF THE MUSIC OF THE FUTURE.
GERMAN/US-AMERICAN SINGER, COMPOSER, LYRICIST AND INSTRUMENTALIST REBEKKA SALOMEA AND HER HIGH PROFILE BAND, YANNIS ANFT ON KEYS, OLIVER LUTZ ON BASS AND LEIF BERGER ON DRUMS, HAVE BUILT A STRONG FOLLOWING WITH THEIR UNIQUE CONTEMPORARY JAZZ ELECTRONICA SOUND AND SICK LIVE SHOWS. 
THEY HAVE COLLABORATED WITH BRAINFEEDER ARTISTS LOUIS COLE, GENEVIEVE ARTADI AND SALAMI ROSE JOE LOUIS, AS WELL AS MULTIMEDIA ARTISTS LIKE LUISE ZÜCKER, SOPHIE YUKIKO, SVENJA TRIERSCHEID, TOY TOY, GIANNI BREZZO AND NDR BIG BAND. 
THE BAND'S 2020 ALBUM 'BATHING IN FLOWERS' WAS RELEASED THROUGH THE PANDEMIC AND LANDED SALOMEA FIRMLY INTO THE EUROPEAN MUSIC SCENE, SEEING THEM LIGHT UP SOME OF THE HOTTEST  FESTIVAL STAGES LIKE CO POP, XJAZZ, BERLIN POPKULTUR, MOERS FESTIVAL (GERMANY) JAZZABLANCA (MOROCCO) AND AVIGNON JAZZ FESTIVAL (FRANCE) AND WINNING THEM AN ARDENT FANBASE ALONG THE WAY. SALOMEA HAVE BEEN INCREDIBLY PROLIFIC THE PAST FEW YEARS, RELEASING 2021 SINGLES 'BOSS TIME' AND 'MERCURY', MULTIPLE EPS FROM TRAP-REMIX EP 'DROWNING IN FLOWERS' (2021), 'CONVERSATIONS' (2021) AND THE RECENT 2022 SINGLES 'HOLIDAY SEASON' AND STUNNING PRIOR OFFERING 'LOVE U'.
THEIR MIXTURE OF HIP HOP INFUSED JAZZ, R&B AND TRAPPY ELECTRONIC MUSIC FINDS ITS PERFECTION IN EVERY NEXT MOVE. THEY ELECTRIFY EVERY STAGE, YOUR STEREO AND YOUR SOUL.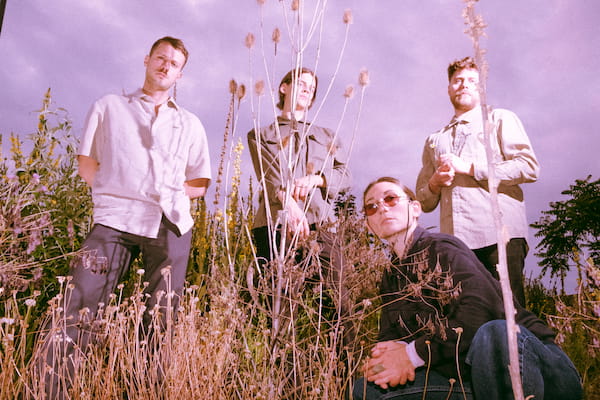 REBEKKA SALOMEA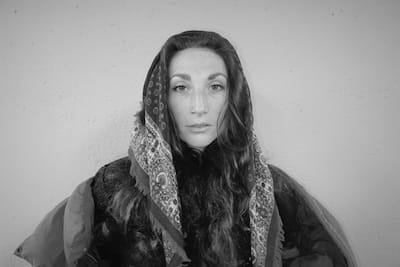 REBEKKA SALOMEA, *1991, WAS RAISED IN A GERMAN / US-AMERICAN HOUSEHOLD FULL OF MUSIC. AS A CHILD SHE INVENTED LANGUAGES AND MELODIES ON THE BACK SEAT. 2013 SHE WROTE HER FIRST SONGS AND TRIED THEM OUT WITH YANNIS ANFT. 2014 SHE FOUNDED SALOMEA. SINCE THEN SHE HAS BEEN EXPRESSING PERSONAL AND CREATIVE CHALLENGES AND CHANGES WITH HER BAND. NEXT TO RECORDING, TOURING AND TUTORING AT THE CONSERVATORY FOR MUSIC AND DANCE, COLOGNE SHE'S A CAT MOTHER AND INTO DANCING AND DEEP TALK.
AT THE AGE OF 11 YANNIS ANFT, BORN IN 1993, BEGAN TO PLAY THE PIANO. FROM 2013 UNTIL 2019 HE STUDIED JAZZ-PIANO AT THE CONSERVATORY FOR MUSIC AND DANCE IN COLOGNE, WITH TEACHERS LIKE HUBERT NUSS AND JÜRGEN FRIEDRICH. SINCE THEN HE HAS BEEN WORKING AS A PIANIST, KEYBOARDIST AND MUSIC PRODUCER. NEXT TO ENGAGEMENTS IN NUMEROUS SIDE PROJECTS LOCATED IN DIFFERENT GENRES, HE CALLS SALOMEA AND HIS OWN PROJECT DELUSIONAL MIND HIS MAIN PROJECTS. HIS ENTHUSIASM CENTERS AROUND CREATING SOUNDS WITH HIS SYNTHESIZERS AND INCORPORATING ELECTRONIC ELEMENTS IN INSTRUMENTAL CONTEXTS.
YANNIS ANFT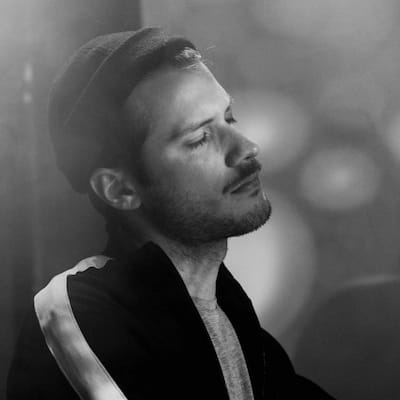 OLIVER LUTZ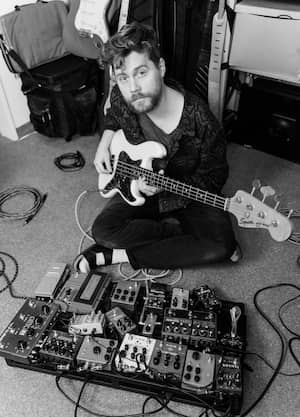 OLI STUDIED JAZZ & POP MUSIC AT THE CONSERVATORIES IN MANNHEIM AND COLOGNE. HE LOVES ELECTRIC BASSES, SYNTHESIZERS, JAZZ MUSIC AND HIS MOUNTAIN BIKE. WITH HIS QUARTET "RE: CALAMARI" HE RELEASED HIS THIRD ALBUM AS A BANDLEADER IN 2020. MELODIC SONGS RICH WITH MULTILAYERED, POWERFUL TEXTURES - CHECK IT OUT! OLI IS A DISCOVERER, AN EXPLORER OF SOUNDS - HIS PLAYING RELEASES ENERGIES AND UNLOCKS NEW SPACES IN INTERACTION WITH HIS BAND COLLEAGUES. ACCORDING TO THE F.A.Z. HE HAS A "PERCEPTIBLY DISTINCT SOUND".
SINCE RECEIVING HIS FIRST DRUM SET IN 1997 LEIF IS A MUSICIAN. SEVERAL STATIONS LATER (LEGO, "AGE OF EMPIRES", SKATEBOARDING, ETC.), HE DECIDES TO DEDICATE HIS LIFE TO THIS PASSION AND MOVES TO COLOGNE. HERE HE LEARNS THINGS LIKE IMPROVISATION, FRIENDSHIP, TAKING HIS DREAMS SERIOUSLY, LISTENING AND PLAYS IN MANY BANDS. TODAY HE ALSO CALLS HIMSELF COMPOSER, PIANIST, KEYBOARDIST, PERCUSSIONIST, BANDLEADER AND TEACHER. HIS MUSIC CAN BE FOUND ON BANDCAMP. THE 25+ ALBUMS THAT HE PLAYS ON CAN ALSO BE FOUND ON THE INTERNET.
LEIF BERGER